All McGregor Kitchens are custom-made in a range of materials to suit every budget. This includes 2 Pac Lacquers, Melamine, Solid Timber, Laminate, Granite and Engineered stone.
Our Certified Kitchen Designer – Colleen of Colleen Holder Design, will help you through every stage of creating your new kitchen. Colleen knows how to get the best out of any space and will maximise your budget so you're left with a kitchen you love.  Colleen is a member of the Certified Designers Society and the National Kitchen and Bathroom Association.
Who uses YOUR KITCHEN?
Everyone uses their kitchen differently. From a busy family home to a sleek, modern apartment our kitchens are built to suit you.
So ask yourself, is your kitchen the heart of your home or a simple space for preparing meals?  Are you after an impressive stone benchtop to entertain around or is custom cabinetry your focus?
It's good to think about how you'll be using your kitchen so we can tailor it to suit your needs exactly.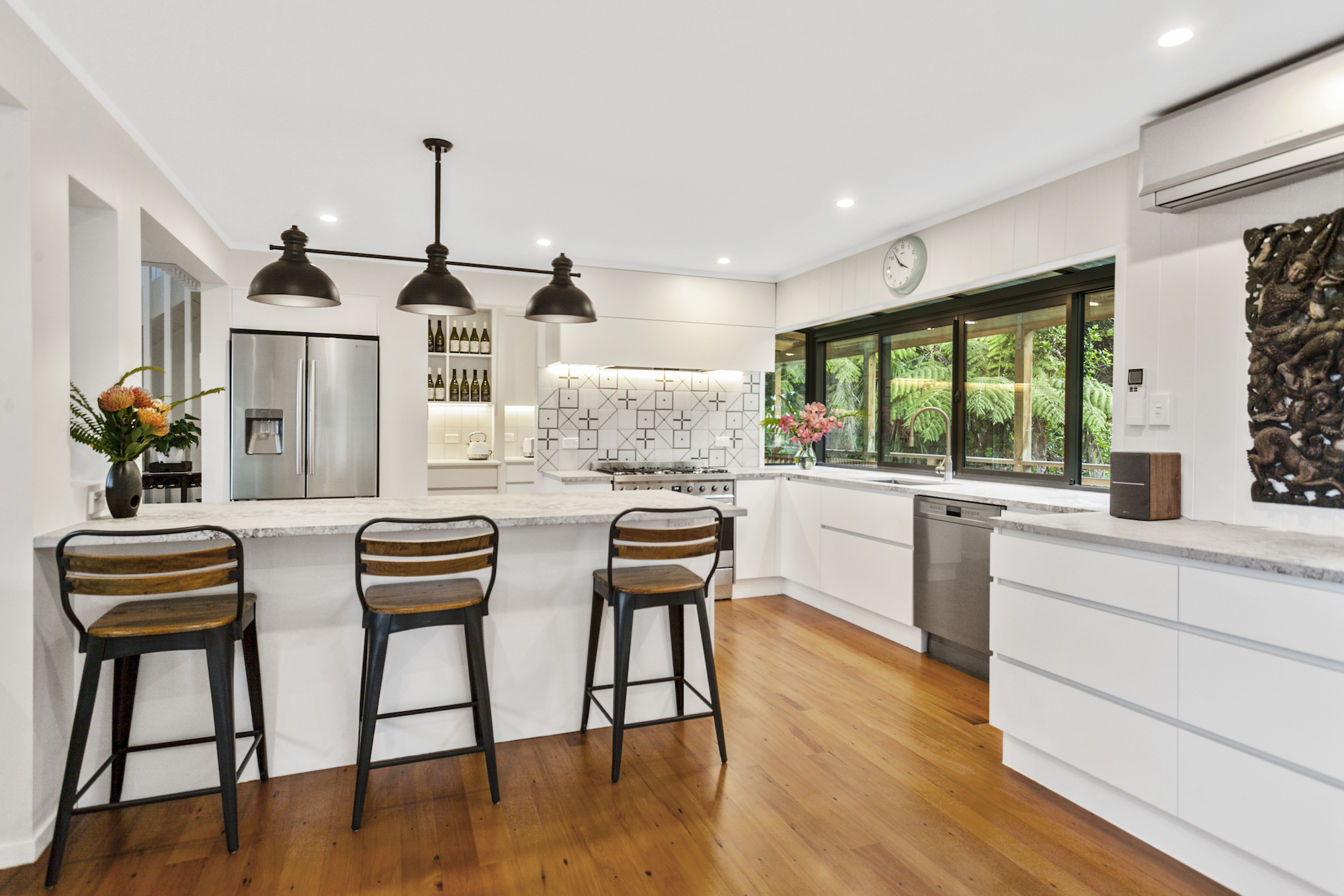 Storage
Every cabinet is assembled and fitted to your home whether you need lots of drawers or prefer shelving we ensure your kitchen is functional for you.
Do you like a walk in pantry, or would a Space Tower Larder Unit suit your home best? Should your toaster, kettle and appliances be tucked away tidily or on-show as a feature? Is it a free-standing, under bench or wall oven that best suits the chef?
Storage and a good layout make a kitchen easier to work in and our designer can discuss with you how to get the most out of your space.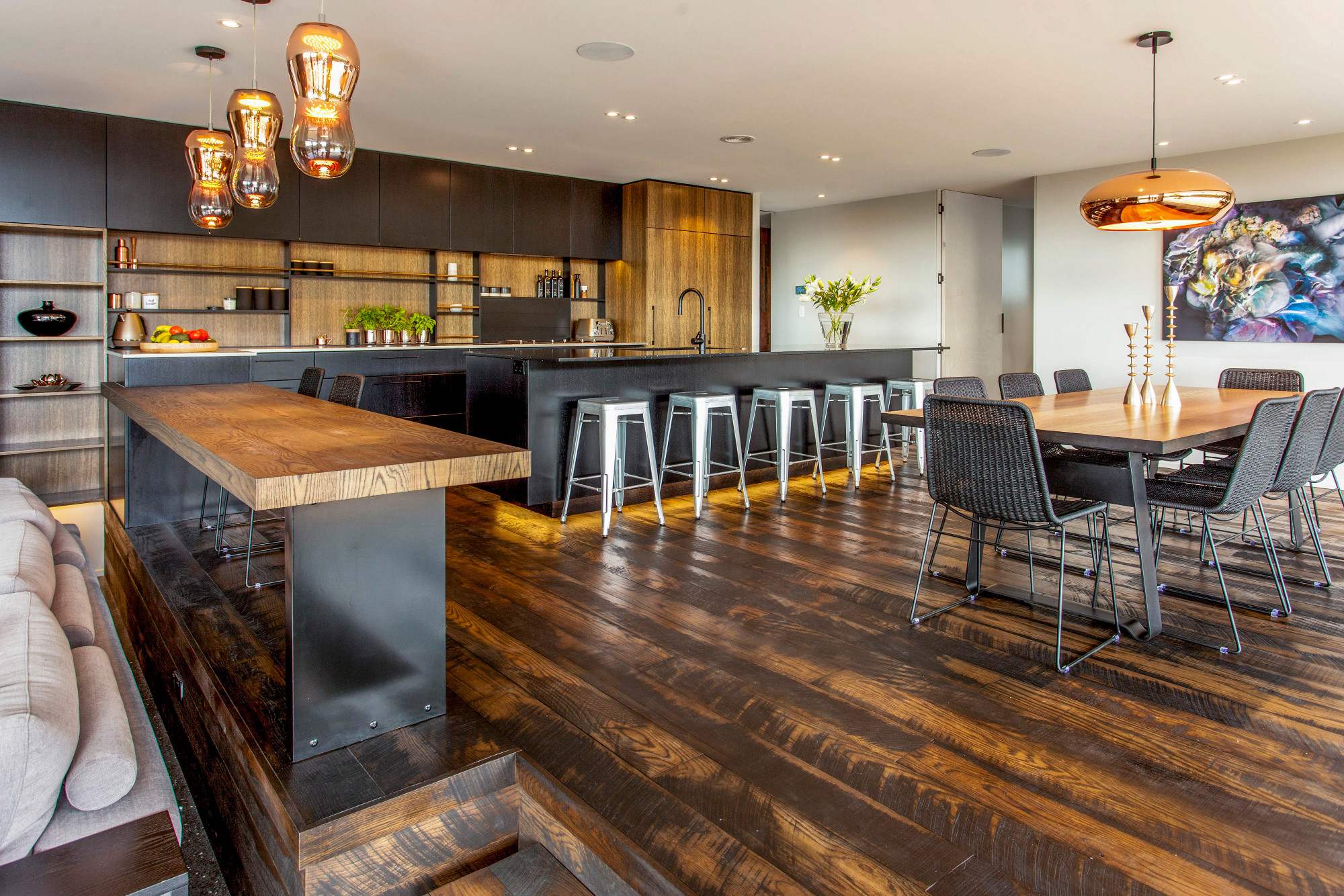 Finishes
There is an endless variety of door and bench finishes available to suit every kitchen style. We'll help you explore what could work in your home and provide guidance to narrow it down to the right fit.
A visit to our showroom at The Home Ideas Centre in Parnell will introduce to you  the variety of options available.
Latest kitchens
Check out the projects page for more